Studying at Sapporo Sacred Heart  -Enrich the Mind-
"I want to know more. I want to learn more".
We nurture these feelings with love and care.
There are many opportunities for each student to shine brightly and participate actively. We make every possible effort to help our students to believe in their own potential and strive for success.
Six-days-a week Program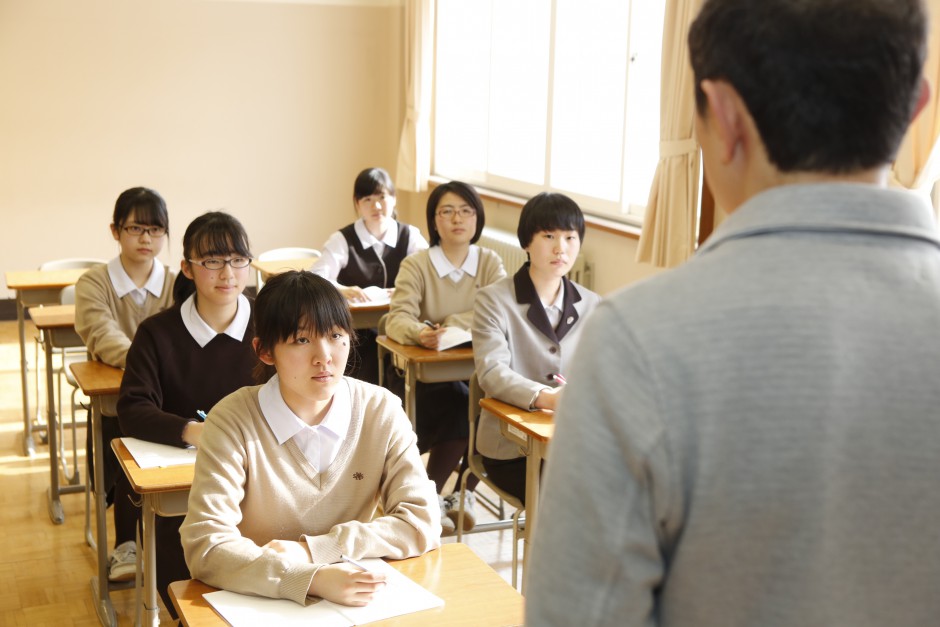 We started a six-days-a-week program from 2013. The total weekly lesson teaching hours for all five major subjects became 1.5 times that of public junior high schools. This gives students a solid grounding in each subject from which they can then develop and apply their knowledge. We also started two second foreign language classes (French and Chinese) from 2013. Year 3 Junior High School students and year 1 High School students will study them on Saturdays.
Six-year Program
We have a detailed and well planned yearly teaching schedule for each subject. Our students' achievement will be checked against our original objectives for each subject to see if they have achieved the required goals. Their learning will be balanced and systematic. In High School their curriculum is designed to address the individual needs of the students to prepare them for the fulfillment of their future academic career.
Small Classes/Individual Tutorials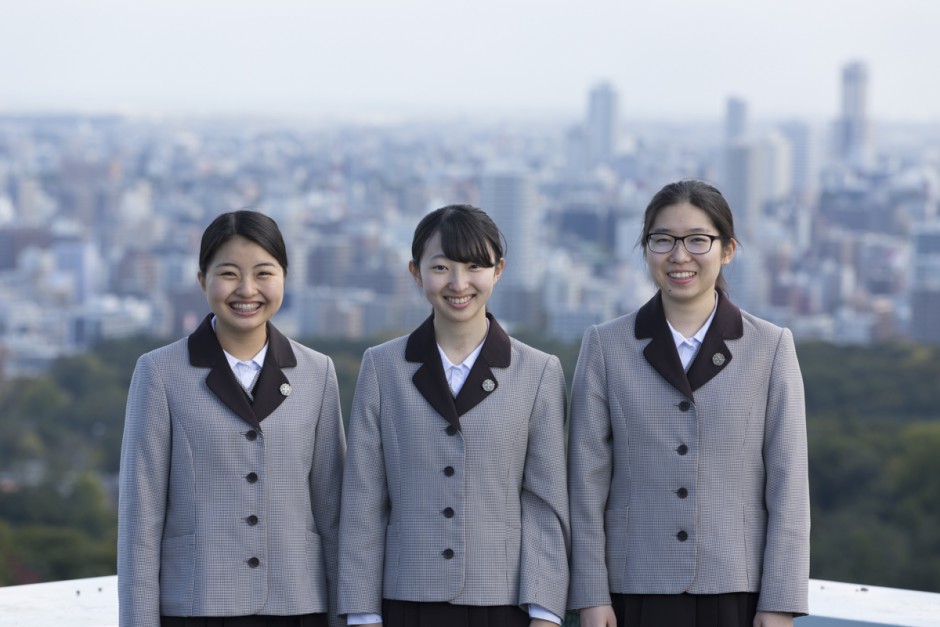 The strength of Sapporo Sacred Heart lies in the small number of students in each class. Each teacher gets to know each student's personal development. We give individual tutorial lessons and early morning lessons to meet each girl's needs. In the third year of Junior High School and High School, each student decides her own topic and completes a task study project. Each student has a mentor to guide her. She will acquire skills of problem solving and presentation which are much needed in our modern society.
English for Globalized Society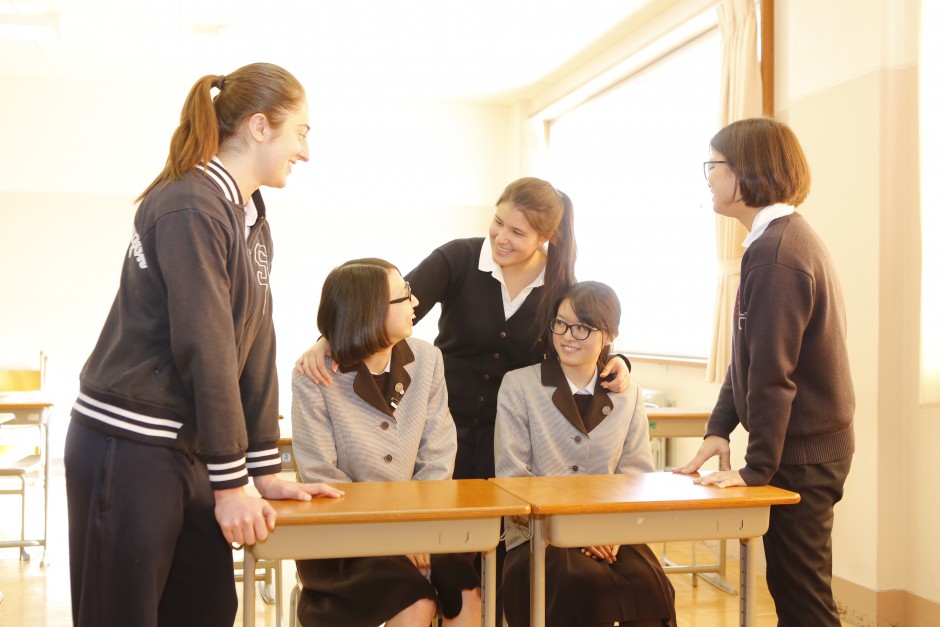 We have three native English speaking teachers. The teachers are there to instruct and guide students even during clean-up times and extracurricular activities. The students' daily life is full of opportunities to speak English. Students have ample opportunities to use what they have learnt in classes because their lessons are based on practical English speaking situations. Year 2 Junior High School students will have preparatory lessons for EIKEN (The Practical English Proficiency Test) and High School students will have classes to prepare them for TOEIC (Test of English for International Communication). Our curriculum is tailored to meet the needs of each student.
Task Study Meeting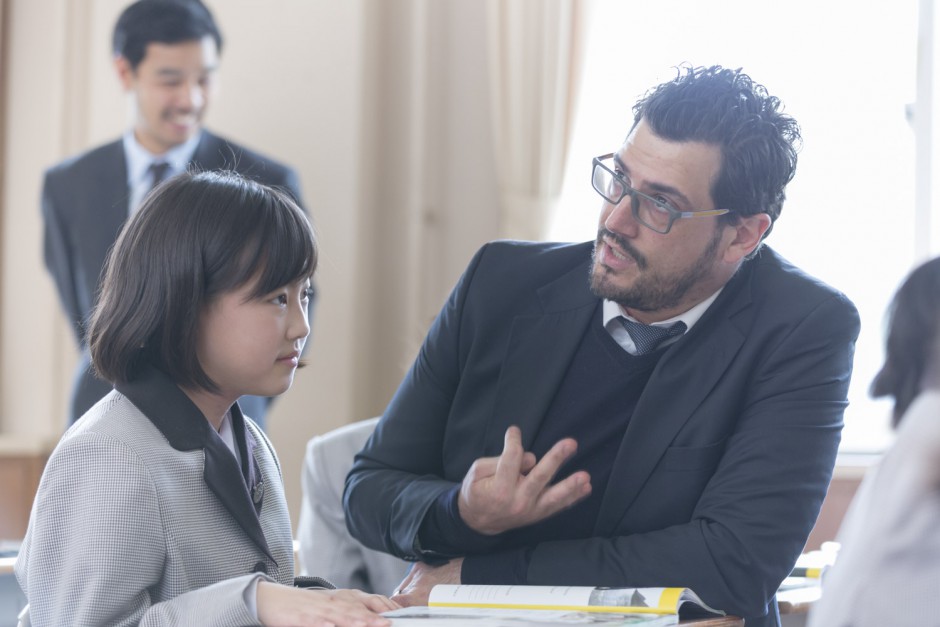 There will be around a dozen seminars and after-school lectures a year based on the themes of "International Culture", "Environmental Science," and "Human Relationships." Our students attend these lectures according to their interest and produce an "opinion sheet" which will be repeatedly proof read by our teachers until it reaches a certain standard and receives a pass mark. Through these experiences, the students can develop the ability to think, to analyze, to put together what they have researched, and to write persuasive paragraphs on social issues and world problems. This preparation has resulted in excellent results for our students in university entrance exams, where it is precisely these abilities that are required.