Educational Initiatives
Our learning initiatives at Sapporo Sacred Heart School for education in the 21st century, include three prestigious appointments by the Japanese Ministry of Education, Culture, Sports, Science and Technology (MEXT). These initiatives are all dedicated to carrying out pioneering curriculum developments, namely as a Super English Language High School, one of five Japanese schools involved in a research project of education in alignment with the International Baccalaureate, and as a Super Global High School.
SGH
MEXT appointed 56 schools (including 18 private schools) as Super Global High Schools in 2014. This program is intended to foster global leaders with an awareness and deep knowledge of social issues, communication and problem-solving skills. Defining their ideal global leader profile and determining the specific research themes, the schools conduct multidisciplinary, comprehensive and exploratory studies on issues for business and global society. The studies are to be done in collaboration with domestic and international universities that promote globalization as well as companies and international organizations. Students are to conduct fieldwork on a research theme as part of learning activities in order to broaden their views and pursue their goals.
Involved in a research project of education in alignment with the International Baccalaureate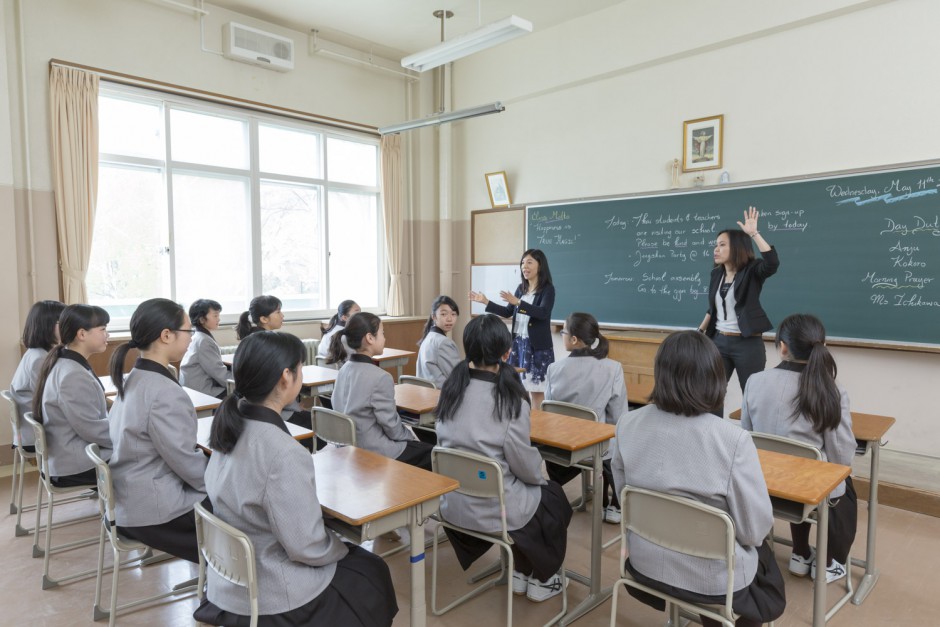 The International Baccalaureate (IB) is an internationally recognized academic program that aims to foster young people with the skills and abilities needed to compete in the rapidly globalising world, as well as contribute to making the world a more peaceful place.
MEXT designated 5 high schools in Japan, including Sapporo Sacred Heart, to carry out a three-year study program from 2012 to 2014. This included the development of a new curriculum, as well as designing new teaching strategies and assessment in alignment with the IB education.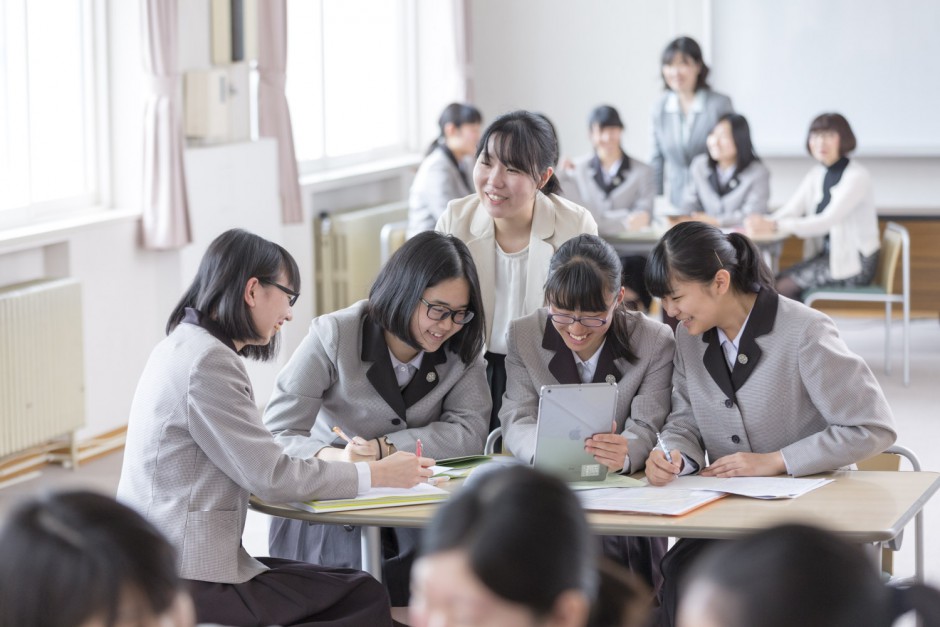 The final Report Meeting was held at the school on December 14 2014 with over 100 participants from universities, schools and educational institutions from all over Japan. They observed two TOK classes (Ethics and Environmental Science) and two Language B English classes. We also gave a presentation on the activities undertaken during the three year research period at our school. This included a whole school approach to developing unit questions, the implementation of assessment rubrics, and a refinement of our graduation thesis program for Junior High School Year 3 and High School Year 3. We were also honored to have Prof. Hirokazu Oseko give us a lecture on IB and Japanese education. Professor Oseko is a visiting professor at Hiroshima Jogakuin University (IB Research Center), and is also a member of the IB Japan Advisory Committee, and Principal of Linden Hall School Junior and Senior High School Division, an IB World School.
SELHi
From 2002 to 2009, MEXT created a program called Super English Language High Schools, or SELHi, with the plan to cultivate the English language abilities of Japanese students. The mission statement of the program was concerned with the increasing globalisation of the world and the inadequate English language abilities of a large portion of the Japanese population. The ideas and opinions of Japanese people were not being properly communicated due to a lack of English skills. Thus, MEXT began to implement drastic changes to the way English language education in Japan was conducted. The SELHi project designated approximately 200 model schools around Japan at which teachers were encouraged to experiment with their language teaching methods. These schools had to propose a unique curriculum initiative, set their own goals, and seek to develop effective English teaching methods. Sapporo Sacred Heart School was a SELHi school from 2006 to 2008.

One of our most successful initiatives is a volunteer program where our students visit elementary schools in the area, and give English lessons to the students there. This program showed our students that their English abilities could be used to educate and communicate with people around them, and gave a new outlook to their English studies. Also, learning a foreign language through active strategies is the embodiment of our English language pedagogical approach. It is imperative for us that our students enjoy the learning process.

Super English Language High Schools Super English Language High Schools Super English Language High Schools
Another goal for English education at Sapporo Sacred Heart constitutes helping students develop a relationship with people from all walks of life so that they become sensitised to cultural differences and similarities.
Our preferred means of communication are oral and aural, but we do place a strong emphasis on written expression, both in English and in Japanese. During English classes, students are regularly asked to produce both short and more extensive written discourses as well as pair work and peer reviews.
The positive effects of our teaching methods have been noticeable. Our students average scores on various English proficiency tests, which include TOEIC, TOEFL, and Eiken tests have improved considerably. Students also regularly compete in various national speech, presentation and debate contests. Our new English teaching philosophy emphasizes the importance of making language learning meaningful and realistic to students. Instead of developing abstract grammar knowledge and skills that often do not translate into the real world, we at Sapporo Sacred Heart focus on making English a tangible and useful tool for communication.