Welcome from the Principal
In prayer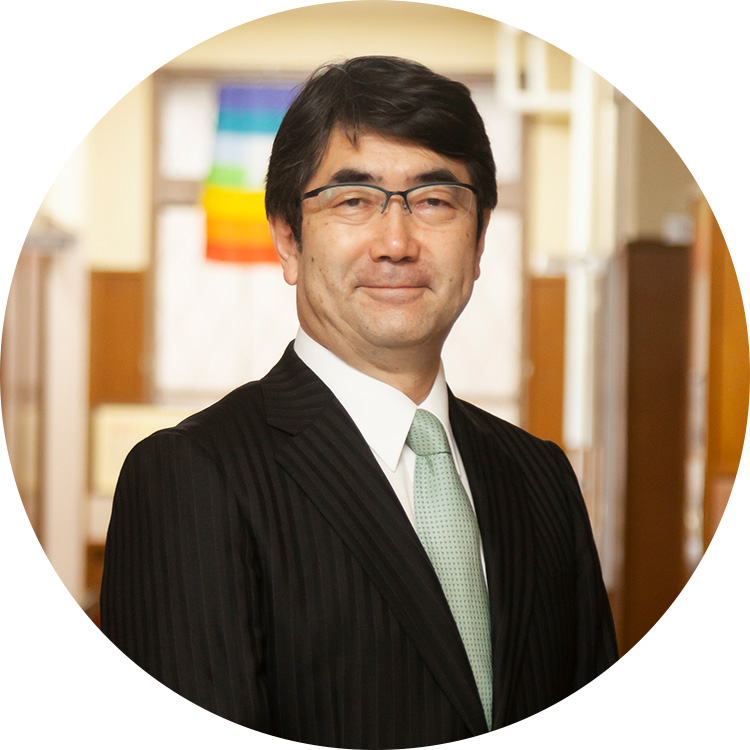 Sapporo Sacred Heart School Junior High School · High School
Principal Mr. Takahiro Saito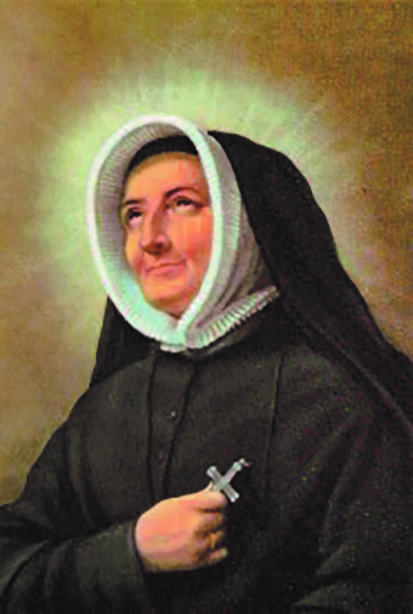 Across the times, three central concepts of education have been shared by the Sacred Heart schools all over the world.
The Foundress St. Madeleine Sophie Barat (1779~1865) opened 89 schools in the 19th century France in answer to the changes and needs of the society. Since then, education at the Sacred Heart schools has been uncompromisingly aimed providing girls with the best quality education possible. Today, there are 147 Sacred Heart schools in 30 countries around the world, and they are working in close cooperation with each other.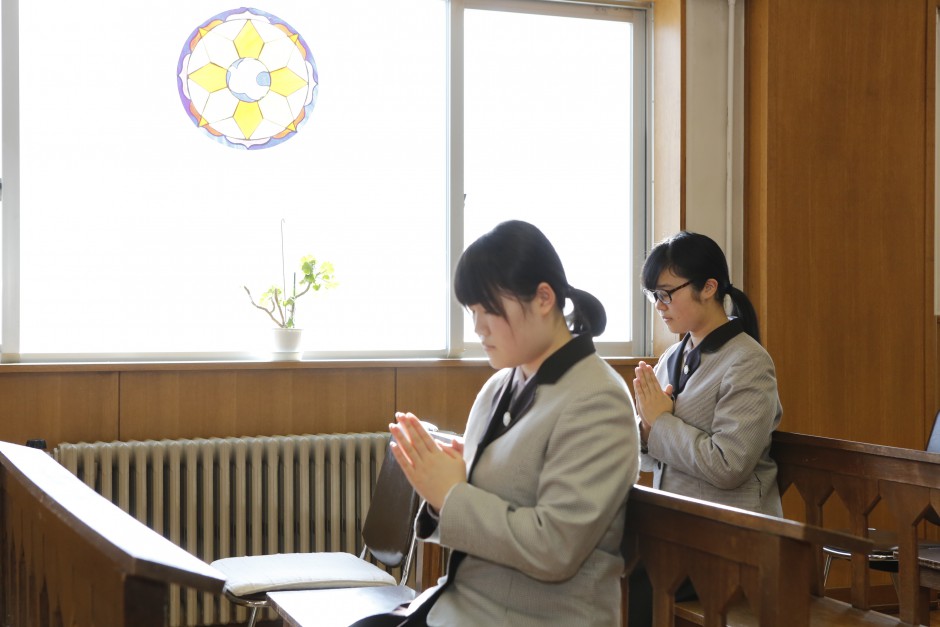 In 1908, 4 sisters of the Sacred Heart Society came to Japan to start the first Sacred Heart School in Tokyo. In 1963, Sapporo Sacred Heart School was founded.
In 2013, on the 50th anniversary of the foundation of our school, we started two new programs – the Sophia Science Class and the Global Class.
The curriculum for the two classes is designed to meet various requirements and needs of the students in order to prepare them for a future in the globalized world.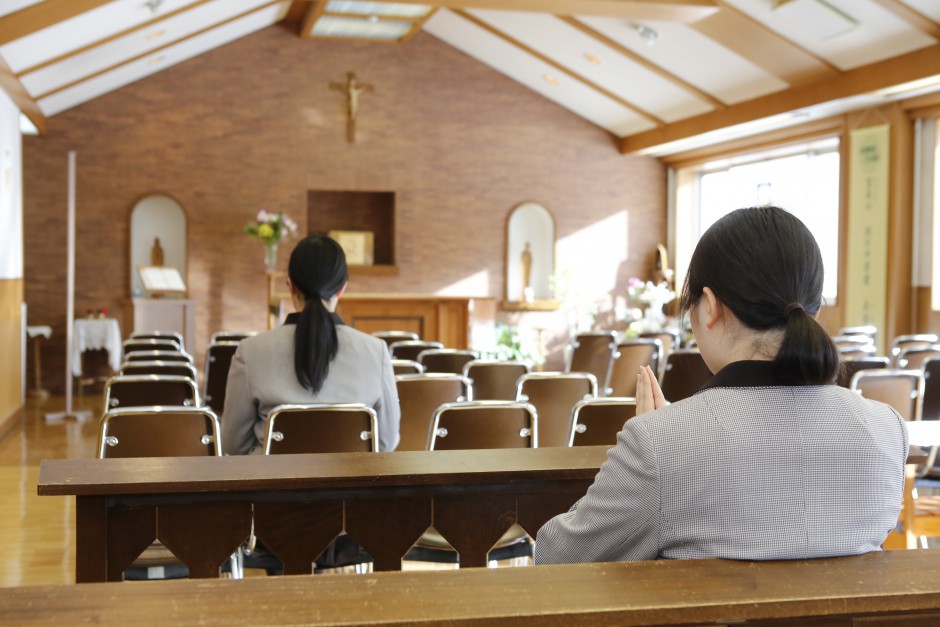 After being chosen by the Ministry of Education, Culture, Sports, Science and Technology to pursue research in International Baccalaureate style methodology, our school has embarked on an IB based approach to global education. In 2014 we were appointed as one of fifty-six Super Global High Schools in Japan, thus furthering our dedication to providing our students with the skills they need to tackle the issues of the 21st century.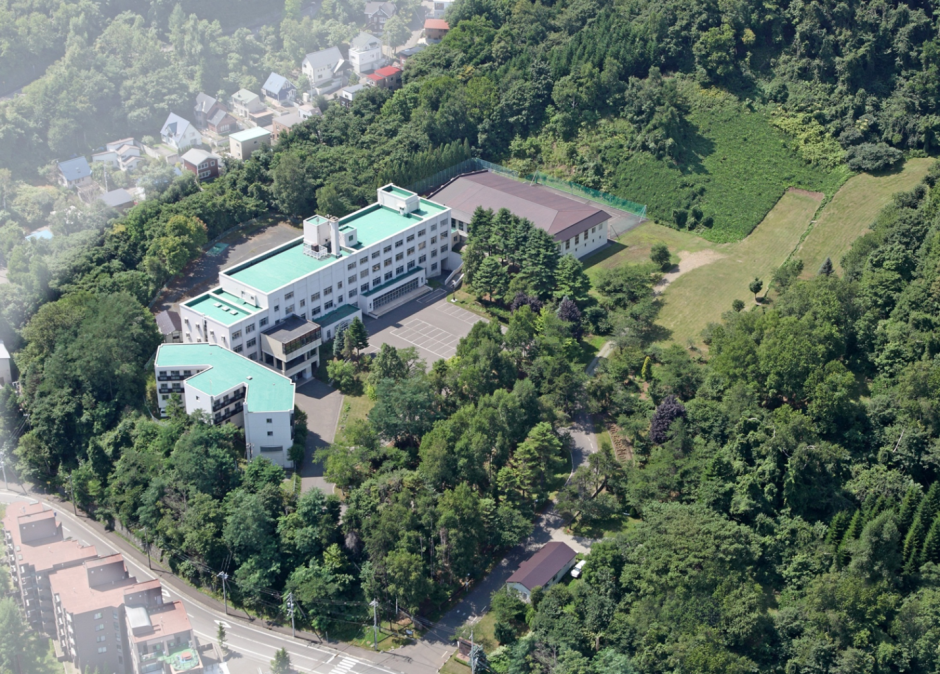 "Think globally. Act locally."
philosophy Sacred Heart Schools in Japan are renowned for their high standard of English education. We at Sapporo Sacred Heart aim to continue with this commitment to produce students with high level English abilities, critical thinking skills, as well as a global outlook.