Life as an Exchange Student
There are two kinds of exchange programs at Sapporo Sacred Heart School. A three-week program and a one-year program.

Three-week program:
Students come from our sister schools from around the world such as New Zealand, Australia, the United States, France, and Taiwan. They stay with a host family and experience Japanese school life.

One-year program:
Students join our school for one year and immerse themselves in the student life of Sapporo Sacred Heart School. For this program, students can be from any school and they don't have to be from a sister school. They participate in the exchange program through AFS.
What you can experience and study at Sapporo Sacred Heart School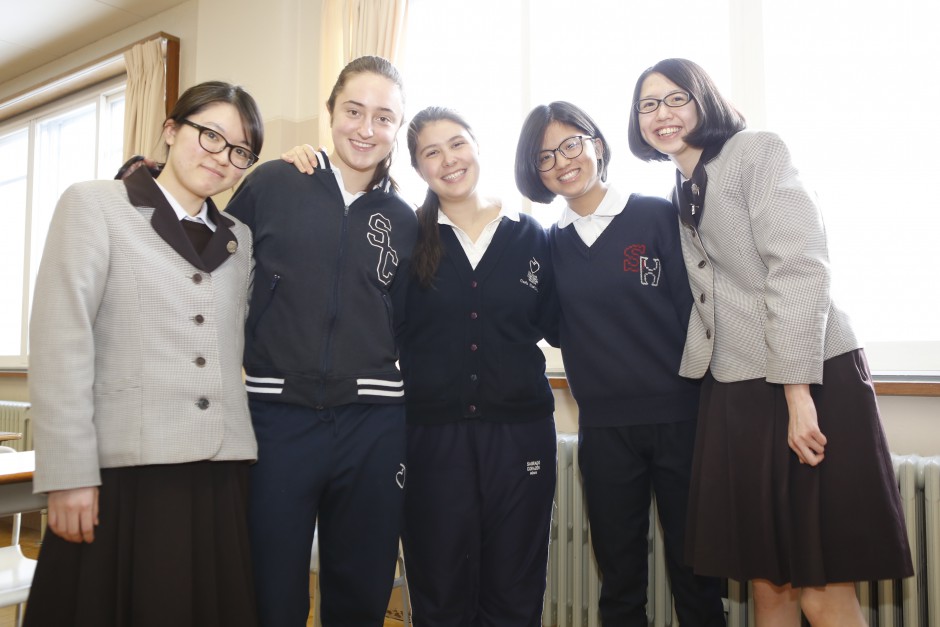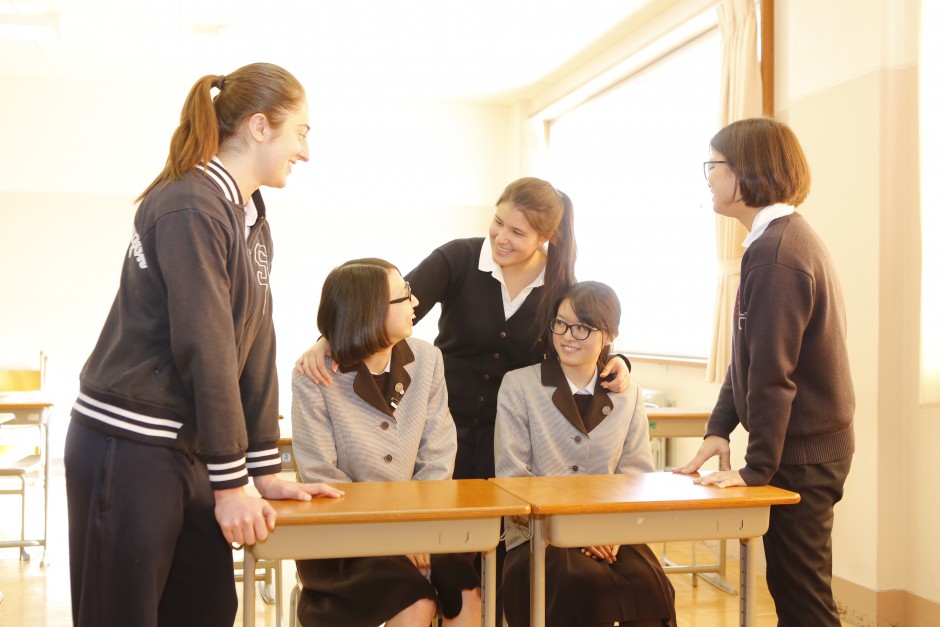 ・Attend class with fellow students
・Learn Japanese calligraphy
・Learn how to wear a Kimono
・Learn how to play the Koto (Japanese instrument)
・Japanese tea ceremony
・Field trips to see the sights of Sapporo
・Participate in our school festival

*Experience playing Koto and Japanese tea ceremony will be organized only upon request and a class fee will be required.

There are a lot of opportunities for students to experience Japanese culture and make new friends being part of the everyday life at school. Our students are always passionate about meeting new people and learning new things about different countries.

For more information, please contact us by telephone or e-mail.